History of creation and publication
"A Retrieved Reformation" was written by American author O. Henry and first published in the Saturday Evening Post on April 8, 1899. The story follows Jimmy Valentine, a reformed safecracker who attempts to go straight after being released from prison. He is eventually forced to use his old skills when he is asked to help free a man wrongly accused of murder.
The story was later included in O. Henry's collection of short stories, The Four Million (1906). It has since been included in numerous anthologies and collections of O. Henry's work, including The Complete Works of O. Henry (1917) and The Best Short Stories of O. Henry (1918). It has also been adapted for film several times, most notably as Alias Jimmy Valentine (1920), starring William Haines and Lionel Barrymore; Retribution (1932), starring Lew Ayres; A Lady Without Passport (1950), starring Hedy Lamarr; and A Retrieved Reformation (1960), starring Jack Warden and Mickey Rooney.
Genre and literary direction
"A Retrieved Reformation" is a work of short fiction in the genre of literary realism. It is part of the American literary tradition known as "O. Henry stories," which are characterized by surprise endings and moral lessons.
Theme, idea, plot, composition
Main theme of this story is redemption.
Central idea: a criminal can be reformed and find redemption.
Jimmy Valentine is a notorious safe-cracker who is released from prison after serving time for his crimes. He decides to start a new life in a small town, where he falls in love with the daughter of the local banker and takes on an honest job as a shoe repairman. However, his past catches up with him when he is recognized by one of his former associates, who threatens to expose him unless he agrees to help with another robbery. In the end, Jimmy chooses to do the right thing and foils the robbery attempt, thus redeeming himself in the eyes of society.
"A Retrieved Reformation" is written as a short story told from an omniscient point of view that follows Jimmy Valentine's journey from criminal to redeemed man. It features vivid descriptions of characters and settings that bring O. Henry's world alive for readers. The story also contains several themes such as redemption, justice, and second chances that make it both entertaining and thought-provoking at the same time.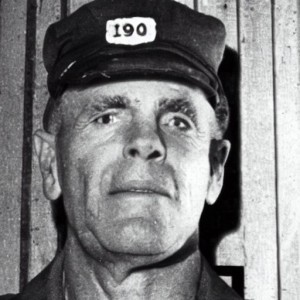 Main characters
Jimmy Valentine: The protagonist of the story, a reformed safecracker who is trying to start a new life in a small town.
Ben Price: The warden of the prison where Jimmy was held. He is sympathetic to Jimmy and helps him get out early on parole.
Ed Beasley: A detective who has been tracking Jimmy for years and is determined to put him back in prison.
Annabel Adams: A young woman who falls in love with Jimmy despite his past criminal activities.
Mr. Ralph Spencer: Annabel's wealthy father, who disapproves of her relationship with Jimmy and does not believe he has truly changed his ways.